Lauren Bohlander, a beloved American television host, made her mark as a co-host on the reality TV series Garage Squad. She also became well-known for being Tony Kanaan's second wife, a well-known Brazilian race car driver. After two years of dating, Lauren and Tony's love story took off in 2011, and they were married in 2013.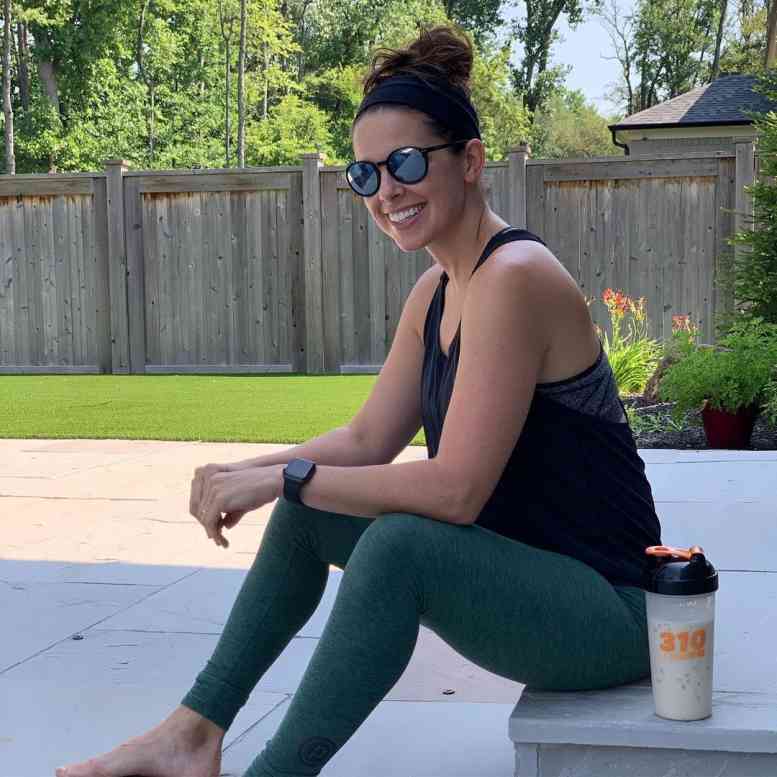 While fans eagerly await the new season of Garage Squad, they'll discover that Lauren has passed the hosting torch to Heather Storm and Bruno Massel, adding fresh energy to the show.
Early Life of Lauren Bohlander
Lauren Bohlander's early life was filled with academic achievements and athletic endeavours. She attended Lincoln High School for her high school studies, where she achieved academic and athletic success. She actively played basketball and volleyball as a proud member of the school squad before graduating in 2000.
Lauren decided to continue her education and enrolled at DePauw University to earn a bachelor's degree in communication arts and sciences and further her career.
WIKI
| | |
| --- | --- |
| Profile Information | |
| Full name | Lauren Bohlander |
| Date of birth | 11 January 1981 |
| Place of birth | Lincoln, Nebraska |
| Nationality | American |
| Facebook | @LaurenBohlanderKanaan |
| Marital status | Married |
| Children | 3 |
| Occupation | Television host |
| Famous for | Being a member of Garage Squad |
Career
Her diverse and vibrant presence in the broadcasting sector has made a lasting impression on Lauren Bohlander's career. Her path began when she joined the TV station D3TV during her time in college. She then moved on to work for illustrious organisations including Fox Sports, NBC, Big Ten Network, and ABC WXYZ Detroit. She was given the chance to collaborate with Indian Fever for Pacers Sports & Entertainment in 2007.
Lauren has hosted a variety of events throughout the course of her career, including the Verizon IndyCar Series, AMA Superbikes, Indiana Racers, and NCAA Women's and Men's College Basketball for Big Ten Network. Her career as a television personality has been influenced by a variety of experiences. When Lauren Bohlander accepted the position of co-host of the well-liked programme Garage Squad, she attained considerable notoriety. The show centres on a group of mechanics who look for deteriorating and abandoned vehicles with the intention of bringing them back to their former splendour.
Lauren became a co-host of the program in 2014, sharing the inaugural season of hosting duties with National Hot Rod Association world champion driver Bruno Massel. Together, they produced nine riveting episodes that won over the hearts of the show's viewers and car fanatics.
Why did Lauren leave Garbage Squad?
The Velocity Channel's decision to sever Lauren Bohlander's relationship with Garage Squad was the main factor in her resignation from the programme. Although Lauren has not publicly confirmed the specifics of her resignation, it is known that Heather Storm and Bruno Massel took her position.
Lauren has kept up her profession after leaving the programme and has taken on a variety of assignments. In addition to acting in TV shows and movies including St. Vincent's Hospital, Exploring Nature Plumbing, and Freedom in America, she has presented the Verizon Indy Car Series. She has furthermore voiced narration for many projects and appeared in music videos.
Her marriage to Tony Kanaan
The co-host of Garage Squad, Lauren Bohlander, married Brazilian racing car racer Tony Kanaan and became his second wife. After starting their relationship in 2011, they dated for two years before exchanging vows on March 8, 2013. Currently, the pair calls Indianapolis home. With the birth of their first child, Deco, in 2015, and their second child, Max, in 2017, they were able to experience the joy of motherhood. Nina, their third child, joined their devoted family in 2018.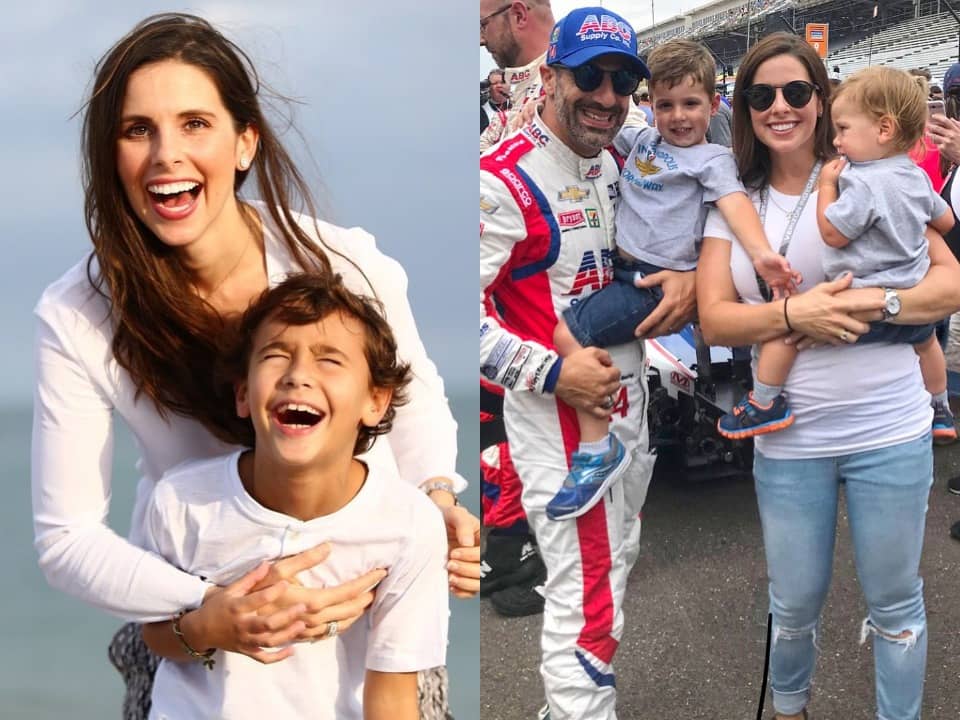 From his first marriage to Daniele Loiola, Tony also has a son by the name, Leo Kannan. In Miami, Florida, on March 8, 2013, a small group of close friends and relatives attended their wedding ceremony. Deco, a male, was born to the couple on December 31, 2014, and a daughter followed in 2018.
Net worth of Lauren Bohlander
Lauren Bohlander's hosting positions on different high-profile shows have helped her build up a sizable net worth throughout the course of her career. She has made her mark in the industry with appearances on Big Ten Network, Fox Sports, NBC Sports, IMS Productions, Velocity/Discovery Communications, and others.
Despite the fact that her actual net worth is not known to the public, reliable sources peg it at about $1.5 million. This suggests that she has a cosy and maybe opulent existence. It is projected that Lauren's fortune would increase if her profession progresses further.
Lauren Bohlander Age
Fans frequently want to know about the personal information, such as age, of their favourite superstars. Lauren Bohlander was born in the United States of America on January 11, 1981. She is presently 41 years old, based on the information that is readily available.
Some lesser-known facts about Lauren Bohlander
Lauren Bohlander is a reality TV star, television host, and reporter.
She came to prominence in 2014 after appearing in the reality series Garage Squad.
Bohlander is also known as the second wife of the famous Brazilian racing driver Tony Kanaan.
Their wedding ceremony was held on the 8th of March 2013, in Miami, Florida
Lauren obtained her bachelor's degree in Communication Arts and Sciences, from DePauw University.
She covered stories for such major networks as FOX Sports, NBC, NBC Sports, Big Ten Network, and others.
Lauren is also an actress, making appearances in such TV series and films as St. Vincent's Hospital, and Freedom in America.
She is also a stepmother to Tony's two children from his previous marriage to Danielle.
Also Read: Charles Vallow Wiki, Bio, Age, Height, Net Worth, Wife, Family
Subscribe to Biographylane to get the latest updates on Lauren Bohlander!